Emcees, Instructors & Judges
Keep an eye on this page for updates to our line-up!
Emcee — Sylwia Bielec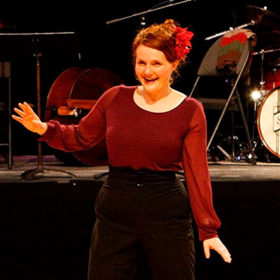 Sylwia Bielec is a dancer, teacher, performer, curriculum designer and emcee from Montreal. She is the house emcee at Cats Corner and has co-emceed the Montreal Swing Riot and CCX. She made her West Coast début at Lindy Bout XI, returned for Lindy Bout XII, and we're excited to have her back for Lindy Bout XIII. Above all, Sylwia values collaboration, authenticity and effervescence on the dance floor and in the community. 
Emcee & DJ — Meghan Gilmore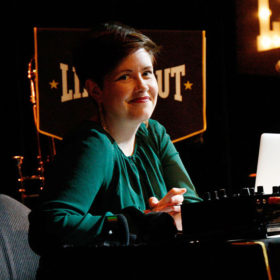 The people in the room and the music they swing out to are at the heart of any great event. As host or DJ, Meghan works to make sure both the music and the people have all the respect they deserve. Meghan is a Canadian lindy hopper who has been part of the global swing scene for fifteen years. You may have met her as DJ and band coordinator at Herräng Dance Camp, as MC at Lindy Shock or competition DJ at Lindy Bout in Vancouver. If you haven't met her yet, come say hello and strike up a conversation about Count Basie.
Instructor — Dr. Anaïs Sékiné
Anaïs Sékiné has been stepping on hard swinging floors for over a decade. In that time, her love for the jazz has pushed her to reflect on the tradition of the dance, on womanhood and togetherness through dance productions, and on educational reform within the swing community. These reflections ultimately led to the publishing of her doctoral research "The Worlds of Lindy hop – Cultural appropriation and the politics of joy".
Some of her proudest accomplishments in her 20s include performing with the Northern Lights, the W Project and the Cats Club Chorus Line, sharing the stage with the cast of "Rhythm Live" feat. Arthur Duncan, winning the Ultimate Lindy Hop Showdown and the solo Blues division in New Orleans, and participating in the invitational battles at Montreal Swing Riot.
Now a mama of two, she's committing her 30s to refine how we think about dance practice and education by bringing together a collective of dancers driven by a common desire to push barriers. For Anaïs, learning and teaching jazz dance is a way to develop a consciousness for the world we live in. In the classroom, she takes the experience of the dance to a deeper dimension, connecting it to its cultural context and legacy, ultimately hoping to bridge past and present, in all its complexity.
Instructors & Judges — Joel & Louise Schwarz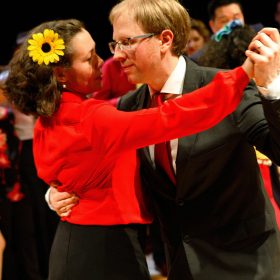 Joel and Louise Schwarz have been dancing together since they met in their first intro to dance class in 1999. Soon after, they teamed up as partners and they have trained and studied together in a wide variety of vernacular jazz dances.