Emcees, Instructors & Judges
Keep an eye on this page for updates to our line-up!
Emcee — Sylwia Bielec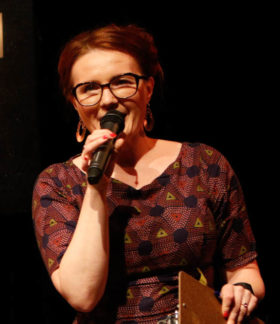 Sylwia Bielec is a dancer, teacher, performer, curriculum designer, and emcee from Montreal. She is one of the house emcees at Cats Corner and has co-emceed the Montreal Swing Riot and CCX. She made her West Coast début at Lindy Bout XI and we're excited to have her back for Lindy Bout XV. Above all, Sylwia values collaboration, authenticity, and effervescence on the dance floor and in the community.
Emcee — Meghan Gilmore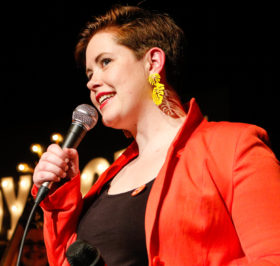 The people in the room and the music they swing out to are at the heart of any great event. As host or DJ, Meghan works to make sure both the music and the people have all the respect they deserve. Meghan is a Canadian Lindy Hopper who has been part of the global swing scene for sixteen years. You may have met her as DJ and band coordinator at Herräng Dance Camp, as emcee at Lindy Shock, competition DJ at Lindy Bout, or as the co-director of Cats Corner swing dance school in Montréal. If you haven't met her yet, come say hello and strike up a conversation about Count Basie.